Animated Series to Educate, Entertain, Enlighten, and Empower.
Kidoons produces animated videos in collaboration with Museums, Not for Profit Organizations, Academic institutions, and National Historic Sites, across Canada and the USA. Our creative team helps our partners tell character-driven stories that bring people, places, and forgotten histories to life! Click on any series to link to the episodes. Our videos are installed in museums in four provinces, and have been seen millions of times by viewers of all ages.
Series
GEARS OF TIME
A Jerry Muskrat Adventure
Join Jerry as he paddles his raft to adventures in the cities and towns of the Great Lakes and Saint Lawrence Seaway. The Great Lakes are the world's largest lake system, ...
DETAILS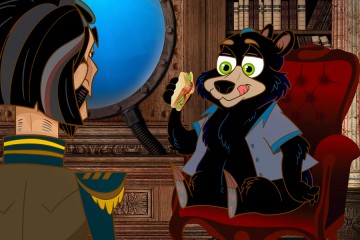 GO WEST, YOUNG BEAR
A Buster Bear Adventure
Awakened from his winter slumber by a beacon from Captain Nemo, Buster embarks on an adventure from the prairies of Alberta, through the Rocky Mountains, to the BC ...
DETAILS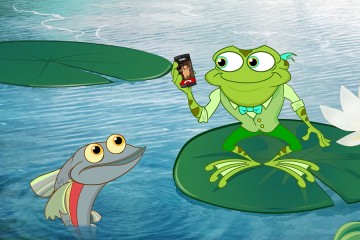 WATER WONDERFUL WORLD
A Grandfather Frog Adventure
Grandfather Frog is the wise grandad of Animazia. He lives in the smiling pool where the animals fish, swim, drink, and play. But Grandfather Frog's easy life is shaken ...
DETAILS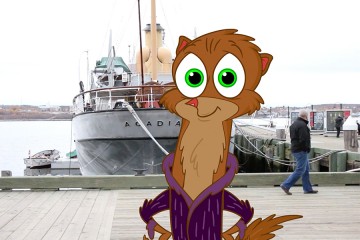 MARITIME MINK
A Billy Mink Adventure
From his lair aboard the Nautilus, the mysterious Captain Nemo sends Billy Mink on a journey around the Maritimes and New England to gather the lost pieces of the ...
DETAILS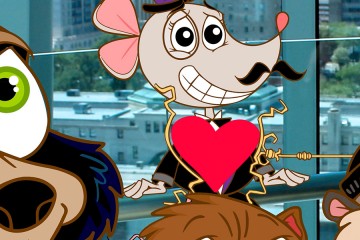 TRAIN of GRAIN
A Topper The Topmost Mouse Adventure
Join Topper the Topmost Mouse as he travels across the Canadian midwest, on a special grain-shipping mission from Captain Nemo. Topper is a native of Winnipeg, and a ...
DETAILS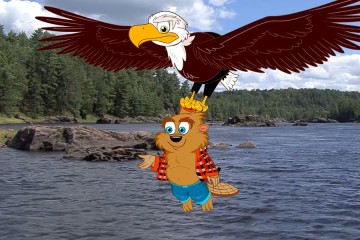 ECO BUILDER
A Paddy the Beaver Adventure
Paddy the Beaver joins Ethan Eagle for a bird's eye view of the capital rivers of Canada and the USA. Paddy lives on the Ottawa River, a watershed bigger than England! ...
DETAILS
WATZ UP GIRLZ?
Girls can run the world! Be what you want to be. Think what you want to think. Feel what you feel. Learn what you love to do. Do what you love to do. Be smart. Be silly. ...
DETAILS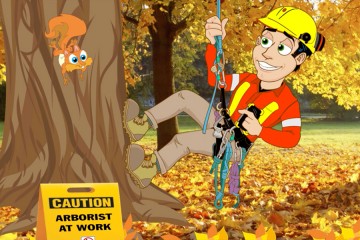 TREETOP TALES
A Chatterer The Red Squirrel Adventure
Chatterer The Red Squirrel goes from tree to tree, from city to city, all around Ontario! He's intent on stopping The Invaders, who are led on land by the Emerald ...
DETAILS
GRASS ROOTS
A Madison Rabbit Adventure
Madison Rabbit, like all her Animazia animal hero friends, is on a mission: to get back to her "grass roots" and start digging for stories of people doing great work in ...
DETAILS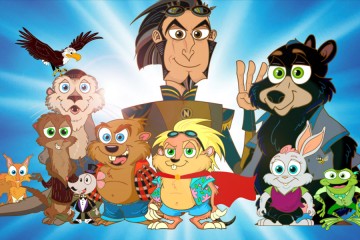 Atlantic Otter
a Joe Otter adventure
Joe Otter and his pal Billy Mink hear about a new initiative at the Beaverbrook Art Gallery in Fredericton, New Brunswick. Billy rattles off a rapid-fire history of Lord ...
DETAILS