Series: Entertainment, Education, and Community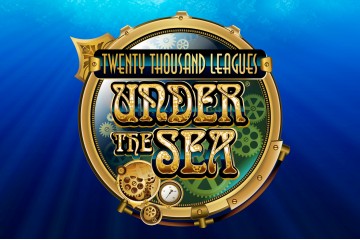 RESCUE of the SEA PRINCESS
A Jerry Muskrat™ Adventure
Jerry gets an emergency beacon from Nemo and makes his way to the Gulf of Mexico. The Sea Princess has been kidnapped and Jerry will have to rescue her from the Invaders, ...
DETAILS
MYSTERIOUS ISLANDS
A Billy Mink™ Adventure
Atlantis picks up rumblings off the Antarctic Peninsula, and Billy Mink is pulled from his cruise by Captain Nemo to investigate. With the help of Lovecraft, a panicky ...
DETAILS
The GEARS of TIME
A Jerry Muskrat™ Adventure
Join Jerry as he paddles his way through adventures in the cities of the Great Lakes and Saint Lawrence Seaway in his series "The Greatest Lakes!" The Great Lakes hold ...
DETAILS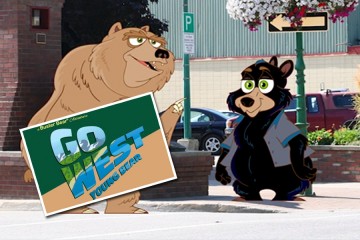 The SPIRIT GUARDIANS
A Buster Bear® Adventure
Buster Bear is travelling through Canada's west to the Pacific, to find his nephew Barrie. Barrie is a lover of extreme sports, and he stays one step ahead of Buster ...
DETAILS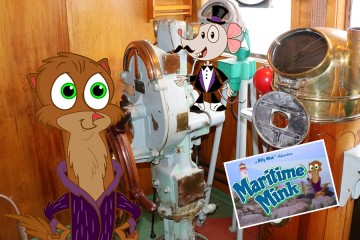 The WREATH of POWER
A Billy Mink™ Adventure
Billy Mink is on a mission from the mysterious Captain Nemo in the animated series "Maritime Mink". From his lair aboard the Nautilus, Nemo sends Billy on a journey ...
DETAILS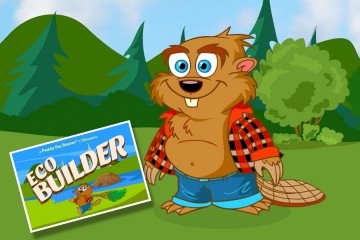 ECO BUILDER
A Paddy the Beaver™ Adventure
Join Paddy The Beaver as he makes things, and discovers about how the things we build interact with waterways, nature and ecology, in his series "Eco Builder!"
DETAILS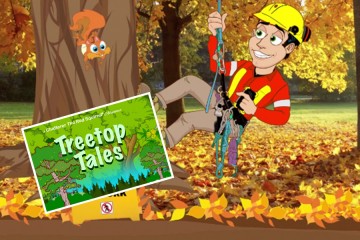 TREETOP TALES
A Chatterer The Red Squirrel™ Adventure
Chatterer The Red Squirrel goes from tree to tree, from city to city, all around Lake Ontario! He's intent on stopping The Invaders led on land by the Emerald Borinator, ...
DETAILS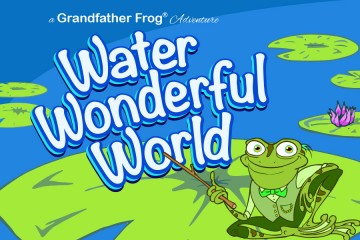 WATER WONDERFUL WORLD
A Grandfather Frog™ Adventure
Grandfather Frog lives in the smiling pool, the heart of Animazia where the friends fish, swim, drink, and play.
DETAILS